During my first year as an Athletic Training Student at Emory & Henry I have grown tremendously as a student. The rigor of this program combined with baseball have really taught me how to better manage my time between classwork, baseball and free time. This program has helped me become more mentally tough when it comes to my work ethic as well, due to the work load and the help that all of my preceptors give me. A couple events that have stood out to me during my time in the program are the football camps I have experienced. Having to balance running around the campus checking on coolers as well as watching the guys practice and looking for issues on the field is pretty tough. I had a multitude of minor injuries that I had to manage during both of these camps. I was also able to see a couple of my first major injuries on an athletic field. This program has really changed the way I view my academics by showing me that school is enjoyable when you are learning about the things you want to do in life. I look forward to being able to learn more about the profession next year, especially learning some things about strength and conditioning.
---
During my second year as an Athletic Training Student at Emory & Henry I have been able to learn many new skills and practice those skills during my clinical experiences. I think some of the most valuable information I have learned has been on the health side of athletic training. The information that I was able to learn about strength and conditioning as well as sports nutrition will not only benefit me in school now, it will benefit me in my future career. The general medical conditions that I was able to learn and practice evaluating has tremendously boosted my skills in the clinic and my ability to be able to evaluate any condition that walks in. I think the most challenging aspect of this year was juggling baseball, classes, and clinical hours. With the help of one week of football camp over the summer, I was able to finish all of my hours and pass my comprehensive exit exam with flying colors.
Dr. Handy General Medicine Rotation
I took my notes a little differently than most. Instead of taking notes on every single patient, I only took notes on the interesting cases. On the regular check ups, I tried to do as many "hands on" activities as possible, instead of taking notes the whole time.
One of the first patients I saw was a 7 year old boy, that presented as follows...
Noticed Dr. Handy was very personable with this patient. Asked about sports and school.
learned that the child had multiple absence seizures as a child
last seizure was 3 years ago, first was right before the child was 1 year old
Dr. Handy seemed very concerned about ENT pathologies, due to the child having very serious allergies, and often has allergic reactions so something that his parents could not track
Dr. Handy mentioned switching to hypo-allergenic laundry detergent to see if it helped with the reactions
Overall the boy was pretty healthy at this point
after completing auscultation, Dr. Handy found that the boy had a heart murmur.

I was able to listen to this heart murmur. This is the first time I had ever heard one on an actual patient. it was a very distinct sound, kind of hard to explain, but something I will never forget.
The next Interesting patient presented as follows...
Patient was 56 years old, has some pretty serious back pain
patient was in an automobile accident in 2009, which resulted in fractured hip and leg, spleen was removed, aortic repair, as well as some other minor procedures
I noticed that the patient had some sort of facial drooping, I was guessing due to an injury from the car accident.
one year ago, the patient began feeling burning across the top of the thoracic vertebrae, as well as going across to the shoulders

the patient also felt dizziness at certain times
after going to the ER for this, patient wore a heart monitor, and had a stress test that showed no issues.
Dr. Handy asked the patient if they had ever had shingles, and the patient stated that they had.
The burning pain had no real trigger, just happened randomly.
when the feels the burning pain, she states that she begins to feel the dizziness come on, and feels if she cannot physically walk.

the patient stated that they had lost their son in 2014, and also has no contact with her other child due to a falling out within the family
the patient has a LONG family history of multiple medical conditions
patient also states that she has been having some pretty severe migraines, typically 1 every one to two weeks
the patient has a history of falling due to knee and hip surgery after the accident
Dr. Handy ordered a CT scan for the migraines, to try and see what is causing them.
on top of everything, patient has been a smoker for 30 years.
The next patient presented as follows.
has depression, is taking medication, but the medication is only marginally helping

the patient has had multiple problems with family, specifically her mother, and was telling some stories that seemed to have some depressive statements

The patient also has PTSD from a car accident that happened a few years ago.

patient states that they rarely drive anymore after the accident.

the patient has also been searching for a job recently, hasn't been in the work force in over 5 years.
the main reason for the visit was to check on how medications were doing for the patient, and to prescribe new medications based on the patients reported outcomes with the previous prescriptions.
The next interesting patient presented as follows...
Older male, not sure of exact age
type 2 diabetes
has recently gained weight since last visit, 14 pounds (6 months prior)
this was just a regular check up
Dr. Handy found a synovial cyst on the foot
patient has a sore on his right wrist that occurred while working around the house

Dr. Handy believes that the sore will not heal properly due to the patient having high glucose levels, inhibiting the healing process in diabetics
The next patient presents as follows
patient came in due to a small lesion on her neck, that burns and itches almost all the time

there were papule located on the spot
Dr. Handy doesn't think that it is shingles, under the dermascope it looks as if it doesn't have vesicles
initially Dr. Handy believes it is a reaction to some sort of bug bite

After taking samples, and looking under a microscope, Dr. Handy determined that the lesion was in fact a fungal infection
the patient also brings to attention that she feels pain in all of her major muscle groups, which feel achy and sore very often

Dr. Handy is prescribing steroids to se if it helps the muscle pain (prednisone)
Dr. Handy gives the diagnosis of polymyalgia rumatica, which is muscular inflammation, can lead to temporal artery inflammation and cause a stroke, so Dr. Handy wanted to jump on this pretty quickly.
The next patient was a pretty interesting one, but I didn't seem to take too many notes, probably because I was so interested in Dr. Handy's findings.
patient found a knot on her arm, and it "makes her arm feel weak"
patient has depression, which has been getting progressively worse
also has type 2 diabetes
has been having back and hip issues, believed to be from Arthritis
checking vitals

pulse is very high, 150, supraventricular tachycardia, Dr. Handy immediately had his nurses call an ambulance for the patient, due to the severity of SVT, and the possibility of resulting death
The next interesting patient was as follows...
​patient has grade 2 diastolic dysfunction, which is basically when the heart doesn't relaxing properly, can be pretty serious if the condition were to worsen
I thought this condition was pretty interesting, due to the fact that in our domain, we do not really see any patients that may present with this
patient also has solar keratosis
The next patient was pretty interesting also
patient presented with vertigo symptoms
Dr. Handy let me perform an epley maneuver on the patient which was positive, as well as teaching me to do the Hall-pike maneuver which was also positive. I learned that you do this consecutively in order to get a better positive sign for vertigo. Since both tests will increase the symptoms, the hall-pike maneuver being performed will usually bring the patient to have very bad symptoms of vertigo, after performing the epley maneuver since both maneuvers will sort of compound the symptoms.
Overall these were the patients that presented with very interesting signs and symptoms, or interesting conditions. During my time with Dr. Handy, I learned about many new conditions that I hadn't learned about before, or had never seen in the clinical setting. I was very happy to get the opportunity to work with Dr. Handy, and learned a lot about the confidence he shows in the clinic, as well as his great bedside manner.
Powered by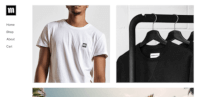 Create your own unique website with customizable templates.