​

What do you believe to be your greatest Strengths & Weaknesses? (list at least 2 each) What are you doing to improve?

I believe that I have quite a few strengths and weaknesses. Two of my best strengths include relating to athletes and understanding them, as well as evaluation in the clinic. Two of my greatest weaknesses include time management, and dealing with patient non-compliance. I believe that I excel in understanding where an athlete is coming from during an injury or other circumstances, because I am a fourth year collegiate athlete. I can understand why these athletes wouldn't want to see the athletic training staff when they are injured, because this often means time away from their sport. I am very good at keeping a relationship with my athletes. I believe they would mostly be comfortable talking to me about an injury, or really anything relating to their health. I am a fairly approachable person, and can relate to these athletes because my life is very similar to theirs. I feel that this is probably my greatest strength as an athletic training student. I feel that I have came a long way in injury evaluation this semester. Melissa has had me do a ton of evaluations during this clinical rotation, and that has made me better at evaluating many injuries. I have gotten much more experience in the areas that I was uncomfortable with, those being the hip and back. Time management is a weakness for me, simply because I have so much on my plate this semester. Juggling research, clinical, school, baseball, and other issues have been very tough on me this semester. I have been trying to write everything down so that I do not forget to do assignments or miss important meetings and dates. I have also been trying to do assignments early so that I can have more time to complete everything. My other weakness, dealing with non-compliant patients, stems more from dealing with patients that are over exaggerating an injury, or patients that I feel are partially making up an injury. For some reason, I have had a lot of these this semester, and I cannot understand why someone would want to do this. To combat this, I have been trying to treat every patient like they are truly injured, and really care about getting back to the playing field.
Powered by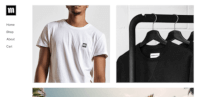 Create your own unique website with customizable templates.