Compare and contrast your clinical placement from last semester to the one you are experiencing now. What do you enjoy about each, what makes each unique? What challenges have you faced at each? How have these experiences affected you?



Last semester I was placed with Bre Davenport, Washington County Schools head athletic trainer. This semester I am placed with Kris Johnston here at Emory and Henry College. Last semester was really fun, being in a different setting rather than being at Emory. I got to see the high school side of things, which included some major differences such as team managers, a much smaller budget, many more athletes for just one athletic trainer, and many more games going on at one time. In the high school most of what we experienced were games for volleyball, football, wrestling or basketball. It was really neat to get to be a part of all the different sport's games, and to see how each differed from the other in terms of injury management and things of that nature. It was also pretty neat to be with someone that was not affiliated with Emory and to see how they do things differently. For example, Bre was in charge of 4 athletic training rooms total, even though they were small. We would be in any of those 4 rooms at any given time, depending on which school we were at and what games we were covering. It was a great experiencing how Bre was able to keep up with this many places and athletes at one time, with only one assistant athletic trainer. With all of the teams having a manager, we never had to fill up coolers or cater to disrespectful players who wouldn't put their water back where they got it. I feel like here that is an issue. For some reason I feel like a lot of the athletes do not respect all of what the athletic training students or the certified athletic trainers do for them. We also got to see a different side of the rehab part of athletic training at the high schools. Often with more serious injuries, the athletes would go to a physical therapy clinic to do their rehab, and Bre would work with the physical therapists to make good decisions regarding practice load and return to play for these athletes. Overall I have enjoyed my experience both off site, and here at Emory. They have both taught me many things about the profession.

​


The occurrence I am going to talk about for this journal will involve something I saw and discussed this past weekend while playing baseball at Covenant College. This past weekend while I was playing first base our pitcher picked over to first to try and pick off the runner. The ball was overthrown and out of my reach and hit the base runner about 8 inches under his arm pit, right on his ribs. The runner was having trouble breathing and my immediate thought was that he just got the wind knocked out of him due to the ball hitting him at a pretty high velocity in a relatively unprotected area. After no more than 10 seconds the athlete began coughing, and began spitting out blood. Their Athletic Trainer came over to assist the athlete. The athlete's rib compression tests did not cause any pain so the chance of a broken rib was ruled out. The Athletic Trainer then took the athlete out of the game and took him to the sideline.
This past fall at a football game we had an athlete that got hit by someone's helmet in a similar area, and began coughing up blood. Initially this athlete was coughing up more blood than the one at the baseball game this past weekend. Bre began evaluating the athlete and called the paramedic over to assist. After listening to the athlete breathe the paramedic determined that the athletes ribs were fine, and there was no concern that the athlete had a punctured lung. The paramedic and Bre determined that the athlete had suffered a ruptured alveoli. At the time I had never heard of this injury. The paramedic and Bre agreed that this injury wasn't too much to worry about at that specific time unless the athlete's condition deteriorated after he was taken out. This brings me to the occurrence that happened this past weekend at Covenant.
After the game I walked over to their Athletic Trainer and told him that I was an Athletic Training student at Emory and we spoke a little about the injury. I told him about the occurrence that happened while I was experiencing the football game this fall, and he seemed pretty appreciative about my ideas. He told me that this had never crossed his mind as a possibility in the baseball player's injury. This occurrence truly made me realize how much I have learned so far during my Clinical Experience. It made me feel pretty good about my education on this subject. It was also great to help someone in the same field as me with a possible diagnosis. I gave the AT my email address so that he could maybe let me know what happened with this athlete, and to see if the information I provided was accurate.
​


​Discuss your Therapeutic Interventions Case Study. How do you feel about this challenge? What excites you? What worries you?

My therapeutic interventions case study is with a volleyball player that is post-surgical from a rotator cuff and labrum injury. The athlete is 5-6 weeks post-surgical. I have been creating her daily rehab program as well as trying to instruct her while she is doing her rehab when I can be there. Lately it has been tough to be at her rehab sessions because we both have classes around the same time during the day, and she usually schedules her rehabs in the middle of baseball practice. Hannah and I have been trying to find a time at least a couple days a week that the patient can come in to do rehab when I am not practicing or in class. So far this has been the only problem I have had with the case study. I feel like this will be a good challenge for me, and I feel that I will learn a whole lot more about shoulder rehab techniques and programs from doing this case study. I think the patient will be good for me because she seems to be motivated to complete her rehab sessions and get back to playing volleyball. I am excited about doing this project because I feel like it will help me in the future, as well as help me understand some of the methodology behind a labrum and rotator cuff injury rehab. I am also excited to pretty much be doing this study on my own. I really like being "let loose" to do something that I come up with. I feel like that is a great way to learn the correct way to do things. Even though I am pretty much on my own with the rehab design, Hannah is always there to correct me on anything that may not be correct during the patient's rehab. I am not really worried about too much at this time. As of right now I'm only worried about possibly pushing the athlete too hard, or not progressing quickly enough. I don't want the athlete to take too long to recover because the rehab program isn't challenging enough, but I also don't want to push the athlete too hard and cause set backs.

I did not complete any attempts or masteries this week, but I did do quite a few things that I will be able to write down in my book.

Powered by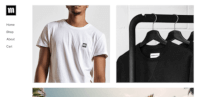 Create your own unique website with customizable templates.