​

How have you progressed at your clinical site so far this semester? What has changed? What do you enjoy? What do you not enjoy? How has the experience compared to what you imagined it would be like in January?

I feel that this semester I have progressed tremendously in a few areas at my clinical site. I have been with Kris, mainly working with baseball players this semester. I have learned so much about general athlete maintenance. For example, there are a couple of baseball players who frequently use the athletic training clinic in order to feel at their best for the season. Some of the general things they do include flexibility work, trying to relieve muscle soreness, dealing with nagging muscle tightness unilaterally due to the nature of baseball, as well as other small things. A good way to work with athletes on maintaining flexibility is PNF stretching. I have been able to experiment with PNF stretches for multiple areas of the body with many baseball players this year. A great way to relieve muscle soreness is a cold whirlpool. There are a few of the guys on the baseball team who love a cold whirlpool after double headers. They claim that it really helps to decrease soreness in the days after a couple games. A great way to deal with muscle tightness is using the dolphin to do instrument assisted myofascial release. There are many athletes who love scraping because it helps them loosen up and increases blood flow to the area. I do enjoy working with the guys on my team. Working with these guys that I know well has really helped me with my confidence in the clinic. They are always joking around with me while I am completing any kind of treatment with them and this has helped me tremendously to be confident when I am trying new things. But that is also a double-edged sword. Since I am always with the baseball team I don't get the chance very often to work with athletes in other sports. I think the worst thing about working baseball is how difficult it is to get my clinical hours while being with my team for the semester. I also do not get to clinically experience the games like the other students are able to, since I am playing at that time. This experience has been pretty similar to what I imagined it would be in January.

​

Having taken your 2nd BOC Practice Exam, How do you feel about your practice test and progress?

After taking my second BOC practice exam, I feel that I am making good progress. According to our clinical coordinator, Beth Funkhouser, everyone in the junior class is doing well for this point in the athletic training program. My scores in every category went up, and I actually did very well in three of the categories. There is one category that is giving everyone trouble right now, and that is rehabilitation. I think the reason rehab is so tough on everyone is the fact that all the questions that deal with rehab are very nit-picky. They are also the weird questions that have you match up certain exercises with certain stages of rehab, and these could be interpreted differently depending on who is taking the test. For example, one person might like to do one exercise with very little resistance early in a rehab, and another person might like to do the same exercise with more resistance later in the rehab. Technically both aren't right, but according to this practice BOC, one of them is right and one is wrong. These types of questions are very hard for me, because somehow I tend to be the person that picks the wrong way to interpret questions like this (funny, but not funny). Overall I do like taking these practice tests, especially since we students do not have to pay for them. These practice tests are great in helping me and my professors determine where I am at in comparison with my classmates, and it will help my professors know what to focus on in class as we get closer to the day that I take the real BOC.

During my clinical experience this week I was able to work with one of the baseball players who fouled a ball off of his shin a couple weeks ago. By this time much of the swelling was gone but there was still some swelling hanging around that I was trying to get rid of. I decided that we should do ultrasound and laser to try and get some of the swelling off of his shin. It's like there is a small little capsule just medial to his shin where all the swelling is located. The swelling would still not change at all with just ultrasound and laser treatments. I tried cupping after that. The cupping looked like it worked some, but still not as much as I would have liked for it to. I was taking the cup and suctioning right over the swelling, and moving the cup up the athletes leg and around to the back of the knee to try and get some of the swelling closer to a more lymphatic site. The athlete had to go to class right after this.

The next day the athlete came in and we tried to see if massage would help move the swelling. I massaged over the swelling and did the same thing as I did with the cupping, tried to bring the swelling up the athlete's leg and to the knee. I saw that this was working pretty well so I continued for around 7 minutes. After I was finished with the massage I took another closer look at the swelling. It looked to me like almost half of the swelling was gone. The massage treatment must have worked well! I haven't gotten the chance to work with the athlete anymore since then so I am not sure how he is progressing with this, but I will be excited to see how the athlete's leg looks this coming week.
​
This specific occurrence kind of put another tool in my Athletic Training tool belt. I now know that if this type of injury ever happens again, I have a way to combat the stubborn swelling that will come with the injury.

Powered by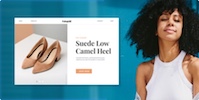 Create your own unique website with customizable templates.