when do you feel less confident as an ATS? Compare that to when you feel the most confident.

Sometimes I feel less confident evaluation of an athlete that is screaming in pain. This makes me less comfortable because I do not want to further injure the athlete, and sometimes I'm not sure how far to push them during certain parts of an evaluation. For example I'm not sure how far to push someone to try and move when they have an injury that they are afraid to move.

I am most confident while doing relaxed evaluations in the clinic. I feel as if these evaluations go much smoother, and I have an easier time determining what to do next and determining a diagnosis.

Describe a treatment/therapeutic intervention you performed on or designed for a patient.

Why did you select that and what was your intended outcome? How did you assess its effectiveness?

How will that experience influence your future clinical decision making

A treatment that I have completed recently was a edema massage on an athletes hyperextended elbow. I was able to evaluate the athlete and rule out any fractures or ligamentous tears. I could not find anything that led me to believe there was something seriously wrong with the elbow. His mechanism was hyperextension and I learned from my preceptor that the athlete had a history of pretty extensive inflammation and swelling with fairly minor injuries.

From this I decided that he could benefit from an edema massage to reduce some of the swelling, and afterward compression and elevation in order to keep it out.

After the massage it was fairly easy to see that the swelling had reduced in the athletes elbow so I feel that the treatment was very effective in doing what I set out to do. It also reduced his pain level since some of the pressure was alleviated.

In the future I will remember this method to get rid of unwanted swelling, and hopefully it will work as good as it did in this circumstance.

I completed 7 attempts and 2 masteries this week.

Reflect on your progress on one of your personal clinical goals.

Part 2:

How are you progressing with your clinical packet? are you meeting your goals for that as well?

One of my clinical goals was to develop my on field evaluation skills by doing more on field evaluations as well as sideline evaluations and asking questions about the evaluations I will get to do.

​I feel like this goal is coming along well. I have had numerous on field and sideline evaluations this year, some of them with help from Bre, and some of them on my own. The more I do these the more comfortable I get with them. I feel like I could do a great on field evaluation for a player and then follow it up with a good sideline evaluation. Bre is letting me have a lot of sideline evaluations as well as a good bit of on field evaluations as long as they are not really serious injuries. Overall I am getting much better at these.

I feel like I am progressing with my clinical packet a little slower than expected but I'm not too far behind where I would like to be. I have gotten a bunch of attempts, and we are sort of trying to see if I can get the masteries by actually doing real evaluations instead of a bunch of situations. Overall its going pretty well. this week I was able to get 13 attempts and 3 masteries.
Powered by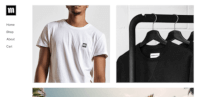 Create your own unique website with customizable templates.