​Reflect on your progress with the completion of your clinical packet? Was the goal you set achievable? Realistic? Will you approach your clinical packet differently next semester of have you found a system that works?

This semester I have been pretty behind on filling out my clinical packet. As of right now I have written up 55 attempts, 11 masteries, but still need signatures on many of them. I think the goal that I set, to complete 6 masteries a week, was reasonable, but I was not diligent enough to do what my goal states. I believe that a lot of it had to do with the rigor of this semester for me. I am taking 4 classes that require much time outside of class and clinical. Those classes are Connections, Human Anatomy, Physiology (which also requires us to complete a service learning project on top of all the clinical hours I am required to get each semester), and Art. Art takes up a ton of time. In order to keep a good grade in there, I would say that I spend 8-10 hours per week working on various assignments, and often more than one at a time. Another reason that the attempts number is so low is because we are supposed to be getting quite a few attempts from organization and administration projects, but the class is WAY behind, and we haven't turned in any projects yet (there are 5 pretty large group projects that are due in… about 2 weeks…). The goal was very realistic if I would have kept up with it better during the semester. I will definitely approach the clinical packet differently next semester because I cannot afford to get behind. With 40 baseball games in one semester, getting behind would cause me to do very poorly in my classes, and in baseball, and even could effect whether or not I graduated on time. Overall I have learned one big thing from my clinical packet goal… follow it, and don't get behind!

Powered by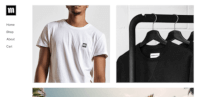 Create your own unique website with customizable templates.