Reflect on your progress this semester.

What was good? What was bad?

What was your favorite thing you experienced as an ATS?

How will your experiences from this semester influence your start of next semester?

I feel like I have progressed tremendously this semester. There are alot of things that I feel I have become better at since the beginning of this semester.

I feel like some of the good progressions I have made this year mostly have to do with confidence. I feel more confident doing various types of evaluations in various settings. I feel like my biggest progression with my evaluations has been with evaluations during a game. I have learned that you have to diagnose an injury faster than in the clinic. This may also mean applying tape or bracing during a game. I have overall become faster with sideline evaluations as well as on field evaluations. I also feel like my decision making has become better than it was before this semester when it comes to conditions and injuries. Honestly I really haven't had any bad experiences this semester. I feel like if I do get an evaluation wrong or miss something I get more upset about it than before, but this is because I feel like I should be able to accurately diagnose anything.

The best thing I have experienced as a student is definately high school football in general. I have seen some pretty cool injuries, and I like being able to watch some high school football every friday night. The really cool thing is that it makes me feel like a part of the community, like I am doing something that is helping this community by my clinical experience.

I believe that this semester's experiences will better prepare me for what ever spring sport I will be covering.
Powered by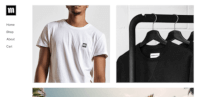 Create your own unique website with customizable templates.