Think about the preceptors you have had, what characteristics did they exhibit that you have adopted or hope to utilize in your career. Explain why.

Melissa Davis- Melissa is probably the smartest preceptor that I have had during my clinical rotations. Since I have been with her she has not been wrong on a diagnosis. She is also very efficient with rehab. Melissa is very strong in the clinic and she is also willing to help the students in the AT program whenever they need help. I like that when there is an evaluation to do she usually just lets the students go, and then makes pointers after the student is done with the evaluation. Melissa is also the fastest person I've ever seen tape.

Kris Johnston- Kris is also really smart in the clinic. His best characteristic is that he truly cares about every sport and every athlete. He is always sensitive to the patients and tries to work around their schedule. Kris does a great job with evaluations as well as rehabs also. I think he benefits from caring about each of the athletes, and this helps him be great at his job.

​Bre Davenport- Bre is great with on field evaluations. She is very fast and knowledgable when it comes to evaluating someone quickly and effectively. I think Bre's greatest quality is the ability to juggle so many athletes at once. She has to be able to do this to keep up with all 4 high schools that she covers. Bre also excels at communicating with younger athletes in a way that they can understand and is great at communicating with coaches.

Overall I have tried to adopt all of these characteristics that I have been shown by my preceptors. I feel like I am pretty good at communicating with athletes. I have learned that caring for the athletes is a great quality to have because it forms a good relationship between the Athletic Trainer and the athlete. This relationship shows the athlete that they can trust the AT when they get injured. I will always be trying to be as good as Melissa in the clinic but I'm not too sure if that will ever happen. I haven't met anyone with that much knowledge in the Athletic Training world.

Powered by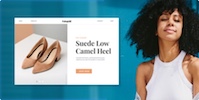 Create your own unique website with customizable templates.