One of my clinical goals this semester was to become better and more comfortable at completing on field evaluations. During my offsite experience I have been able to begin to achieve this goal. I have had multiple opportunities to go on the field and complete evaluations. I have not had any major injuries though. Normally they have been either cramps or someone getting the wind knocked out of them. I believe I will be much more comfortable when the time comes to go on the field for a more serious injury.

During this semester I am really just trying to fill out the pages in my clinical packet whenever i do an evaluation. I haven't been able to do very many since preseason because a lot of the injuries have been the same. I am under the goal I set for myself. I believe this is mostly because most all of the offsite experience I have had lately has been football games and there isn't really a good time for me to have my packet signed.

​This week I wasn't able to get any masteries.

Powered by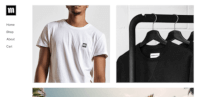 Create your own unique website with customizable templates.