Week 2 Clinical Reflection.

Review the list of course objectives from the clinical course syllabus. Relate one of these course objectives to something you experienced during your clinical assignment this week. How has this occurrence influenced you?

One of the objectives on the clinical course syllabus is listed below.

-Demonstrate appropriate interpersonal communication skills with patients, coaches, the public and healthcare personnel.

This week while at a football game i was able to evaluate a quad contusion. During the evaluation the athlete was fairly talkative. This objective jumped out at me because I was able to have a pretty good conversation with this athlete about his injury. Although it was a pretty basic injury the athlete appreciated me telling him what actually happens in a contusion as well as how to treat it this weekend while he is resting. This influenced me because every chance I get to talk to an athlete about an injury and help educate them about it may help them in the future. Overall the main reason I want to be in this profession is to help athletes and I feel I was able to do this with the football player Friday night.

I did not write up any attempts or masteries this week.

​
Powered by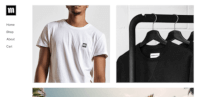 Create your own unique website with customizable templates.