Reflect on the progress of one of my unique clinical goals, other than the completion goal.

One of my goals this semester is to become more knowledgeable about baseball arm care by researching and helping Kris Johnston plan a daily arm care protocol for our baseball team.

This goal has been going pretty well so far. Kris and I have looked over multiple arm care protocols, throwing programs, and training programs to help pitchers take care of their arm, and hopefully help them be at their best for every game they appear in. We have looked at a couple resistance band and throwing combination programs from Crossover Symmetry and a custom protocol that was created by the Baltimore Orioles Head Athletic Trainer. Kris was able to speak with him at a NATA convention and pick his brain about the Orioles pitching staff and their recovery and care protocol. He gave Kris a copy of his starting pitcher protocol since they are on a set schedule to throw around once every 6 days. Basically on day one the pitchers are on strict orders to not throw anything, or complete any upper body exercises, only lower body. Day two the pitchers have very light recovery training with resistance bands. Day three the pitchers can throw a flat ground bullpen with proper warm up. On day four the pitchers can throw a light bullpen off the mound. Day five is pretty much active rest with very little upper body work, and then day six is of course their start.

Obviously this can be very tricky when talking about relief pitchers, especially closers since there is a possibility that they could throw 5 games in a week. The good news here is that they are normally limited on pitches due to the fact they only throw one inning a game. For these players almost all of their arm care during the season is done on off days, and what is not done on off days is very low intensity and duration.

The crossover symmetry program is much broader and can be manipulated more just due to the vagueness of the program. Basically this program lets the coach or AT decide when it would be a good time to throw a bullpen, and only focuses on the resistance band exercises, and which exercises should be used on what days. There is a recovery exercise set, a warm up exercise set, and a strengthening exercise set for the shoulder. This program also does a good job of incorporating exercises that benefit the muscles around the elbow.

​

Overall I feel like I am accomplishing this goal. I have learned a great amount of information about how to help pitchers take care of their arms. The only problem now is putting it into action with the baseball team.
Powered by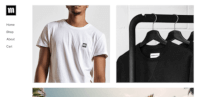 Create your own unique website with customizable templates.