Reflect on your progress on one of your personal clinical goals.

Part 2:

How are you progressing with your clinical packet? are you meeting your goals for that as well?

One of my clinical goals was to develop my on field evaluation skills by doing more on field evaluations as well as sideline evaluations and asking questions about the evaluations I will get to do.

​I feel like this goal is coming along well. I have had numerous on field and sideline evaluations this year, some of them with help from Bre, and some of them on my own. The more I do these the more comfortable I get with them. I feel like I could do a great on field evaluation for a player and then follow it up with a good sideline evaluation. Bre is letting me have a lot of sideline evaluations as well as a good bit of on field evaluations as long as they are not really serious injuries. Overall I am getting much better at these.

I feel like I am progressing with my clinical packet a little slower than expected but I'm not too far behind where I would like to be. I have gotten a bunch of attempts, and we are sort of trying to see if I can get the masteries by actually doing real evaluations instead of a bunch of situations. Overall its going pretty well. this week I was able to get 13 attempts and 3 masteries.
Powered by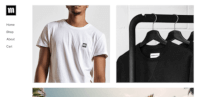 Create your own unique website with customizable templates.