During my clinical experience this week I was able to work with one of the baseball players who fouled a ball off of his shin a couple weeks ago. By this time much of the swelling was gone but there was still some swelling hanging around that I was trying to get rid of. I decided that we should do ultrasound and laser to try and get some of the swelling off of his shin. It's like there is a small little capsule just medial to his shin where all the swelling is located. The swelling would still not change at all with just ultrasound and laser treatments. I tried cupping after that. The cupping looked like it worked some, but still not as much as I would have liked for it to. I was taking the cup and suctioning right over the swelling, and moving the cup up the athletes leg and around to the back of the knee to try and get some of the swelling closer to a more lymphatic site. The athlete had to go to class right after this.

The next day the athlete came in and we tried to see if massage would help move the swelling. I massaged over the swelling and did the same thing as I did with the cupping, tried to bring the swelling up the athlete's leg and to the knee. I saw that this was working pretty well so I continued for around 7 minutes. After I was finished with the massage I took another closer look at the swelling. It looked to me like almost half of the swelling was gone. The massage treatment must have worked well! I haven't gotten the chance to work with the athlete anymore since then so I am not sure how he is progressing with this, but I will be excited to see how the athlete's leg looks this coming week.
​
This specific occurrence kind of put another tool in my Athletic Training tool belt. I now know that if this type of injury ever happens again, I have a way to combat the stubborn swelling that will come with the injury.

Powered by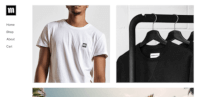 Create your own unique website with customizable templates.