Describe a treatment/therapeutic intervention you performed on or designed for a patient.

Why did you select that and what was your intended outcome? How did you assess its effectiveness?

How will that experience influence your future clinical decision making

A treatment that I have completed recently was a edema massage on an athletes hyperextended elbow. I was able to evaluate the athlete and rule out any fractures or ligamentous tears. I could not find anything that led me to believe there was something seriously wrong with the elbow. His mechanism was hyperextension and I learned from my preceptor that the athlete had a history of pretty extensive inflammation and swelling with fairly minor injuries.

From this I decided that he could benefit from an edema massage to reduce some of the swelling, and afterward compression and elevation in order to keep it out.

After the massage it was fairly easy to see that the swelling had reduced in the athletes elbow so I feel that the treatment was very effective in doing what I set out to do. It also reduced his pain level since some of the pressure was alleviated.

In the future I will remember this method to get rid of unwanted swelling, and hopefully it will work as good as it did in this circumstance.

I completed 7 attempts and 2 masteries this week.
Powered by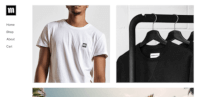 Create your own unique website with customizable templates.