when do you feel less confident as an ATS? Compare that to when you feel the most confident.

Sometimes I feel less confident evaluation of an athlete that is screaming in pain. This makes me less comfortable because I do not want to further injure the athlete, and sometimes I'm not sure how far to push them during certain parts of an evaluation. For example I'm not sure how far to push someone to try and move when they have an injury that they are afraid to move.

I am most confident while doing relaxed evaluations in the clinic. I feel as if these evaluations go much smoother, and I have an easier time determining what to do next and determining a diagnosis.
Powered by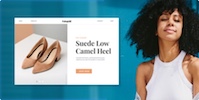 Create your own unique website with customizable templates.