​What domain of AT (5 domains) do you feel most confident with, which one do you consider to be your weakness? What do you think would help you to strengthen your weaker domains?

I feel that I am the most confident in the injury prevention domain of Athletic Training. I am good at detecting movement patterns that could potentially cause someone to be at a higher risk for injury. I also feel that I am good at crafting things such as braces that can help an athlete prevent injury. I am also the most interested in this domain of Athletic Training. I feel that some of the best insight I have had was during my clinical rotation with Kris Johnston. We spent a lot of time looking at risk factors in baseball players, specifically pitchers and arm injuries. Some of the things I learned from this included; proper strength ratios between anterior upper body muscles and poster upper body muscles, how arm slot and "springiness" can affect a pitchers risk for injury, how band and weighted ball programs can decrease risk of injury when used properly, and many more things. Overall I believe that injury prevention is my best domain of the 5 in Athletic Training.
I believe that my two worst domains are organization and administration, and rehabilitation. I think that organization and administration makes me less confident because I am still in that class, and I really feel like I am not learning all that much in organization and administration right now. We haven't really even turned in any assignments in there other than ones that just felt like busy work, and now since we are just getting assigned 4 LARGE projects at one time with really no time to complete them properly. With that said, I feel that I have the least amount of knowledge in the organization and administration domain. I think that my second largest weakness is rehabilitation. Honestly I don't really know why I feel this way about rehab. I had a pretty good project and outcomes with my case study last semester, even though the patient's compliance was terrible. I feel that I can design a pretty good rehab program. Sometimes I just get a little confused on how fast to progress the athlete. I believe that part of this is due to the fact that everyone heals differently in different time frames. But even so, sometimes I have a little less confidence in this domain.

Powered by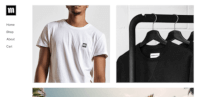 Create your own unique website with customizable templates.