​As a senior ATS, what do you perceive to be your greatest strengths and weaknesses?

As a senior Athletic Training Student, I feel that I am pretty in tune with my strengths and weaknesses as of right now. A few of my strengths include Evaluation of injuries, understanding patients concerns regarding an injury, and communicating with patients and my preceptors. I have done many evaluations in my time in the Athletic Training Program and I am thankful for all of the opportunities I have had to complete these evaluations. For example, I was able to do a couple evaluations this past Saturday at the Emory & Henry football game. For one of them the athlete came to me during the middle of the game and was describing to me that he had hurt his hand. By using my evaluation skills I was able to determine that the athlete had suffered a grade 1 UCL sprain of his 5th PIP joint. I confirmed this with my preceptor and then discussed with the athlete that he could finish playing the game, but I would like to apply buddy taping to the finger in order to reduce the movement of the joint. I also instructed the athlete to come into the clinic after the game so that we could get a better evaluation. Even after this evaluation by Cole, he told me that my sideline evaluation was good. I felt that this instance also shows my strengths in understanding patients. I kind of had to do this evaluation on the fly and the athlete didn't really know exactly what happened. I had to piece this puzzle together with the little information that the athlete provided. I think this example also shows how I am able to communicate with my preceptors in a positive way.
I believe that my main weakness is always wanting to voice my opinion when speaking to a preceptor or an athlete. I feel like sometimes this makes my preceptors a little angry with me. One way I could improve this is to take in the whole situation before I interject what I think into the conversation. This has happened a couple times in the past when speaking about evaluations, one happened this past Saturday. Overall I feel that my strengths far outweigh my weaknesses.

Powered by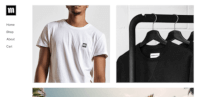 Create your own unique website with customizable templates.