​Discuss your Therapeutic Interventions Case Study. How do you feel about this challenge? What excites you? What worries you?

My therapeutic interventions case study is with a volleyball player that is post-surgical from a rotator cuff and labrum injury. The athlete is 5-6 weeks post-surgical. I have been creating her daily rehab program as well as trying to instruct her while she is doing her rehab when I can be there. Lately it has been tough to be at her rehab sessions because we both have classes around the same time during the day, and she usually schedules her rehabs in the middle of baseball practice. Hannah and I have been trying to find a time at least a couple days a week that the patient can come in to do rehab when I am not practicing or in class. So far this has been the only problem I have had with the case study. I feel like this will be a good challenge for me, and I feel that I will learn a whole lot more about shoulder rehab techniques and programs from doing this case study. I think the patient will be good for me because she seems to be motivated to complete her rehab sessions and get back to playing volleyball. I am excited about doing this project because I feel like it will help me in the future, as well as help me understand some of the methodology behind a labrum and rotator cuff injury rehab. I am also excited to pretty much be doing this study on my own. I really like being "let loose" to do something that I come up with. I feel like that is a great way to learn the correct way to do things. Even though I am pretty much on my own with the rehab design, Hannah is always there to correct me on anything that may not be correct during the patient's rehab. I am not really worried about too much at this time. As of right now I'm only worried about possibly pushing the athlete too hard, or not progressing quickly enough. I don't want the athlete to take too long to recover because the rehab program isn't challenging enough, but I also don't want to push the athlete too hard and cause set backs.

I did not complete any attempts or masteries this week, but I did do quite a few things that I will be able to write down in my book.

Powered by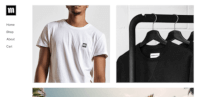 Create your own unique website with customizable templates.