The occurrence I am going to talk about for this journal will involve something I saw and discussed this past weekend while playing baseball at Covenant College. This past weekend while I was playing first base our pitcher picked over to first to try and pick off the runner. The ball was overthrown and out of my reach and hit the base runner about 8 inches under his arm pit, right on his ribs. The runner was having trouble breathing and my immediate thought was that he just got the wind knocked out of him due to the ball hitting him at a pretty high velocity in a relatively unprotected area. After no more than 10 seconds the athlete began coughing, and began spitting out blood. Their Athletic Trainer came over to assist the athlete. The athlete's rib compression tests did not cause any pain so the chance of a broken rib was ruled out. The Athletic Trainer then took the athlete out of the game and took him to the sideline.
This past fall at a football game we had an athlete that got hit by someone's helmet in a similar area, and began coughing up blood. Initially this athlete was coughing up more blood than the one at the baseball game this past weekend. Bre began evaluating the athlete and called the paramedic over to assist. After listening to the athlete breathe the paramedic determined that the athletes ribs were fine, and there was no concern that the athlete had a punctured lung. The paramedic and Bre determined that the athlete had suffered a ruptured alveoli. At the time I had never heard of this injury. The paramedic and Bre agreed that this injury wasn't too much to worry about at that specific time unless the athlete's condition deteriorated after he was taken out. This brings me to the occurrence that happened this past weekend at Covenant.
After the game I walked over to their Athletic Trainer and told him that I was an Athletic Training student at Emory and we spoke a little about the injury. I told him about the occurrence that happened while I was experiencing the football game this fall, and he seemed pretty appreciative about my ideas. He told me that this had never crossed his mind as a possibility in the baseball player's injury. This occurrence truly made me realize how much I have learned so far during my Clinical Experience. It made me feel pretty good about my education on this subject. It was also great to help someone in the same field as me with a possible diagnosis. I gave the AT my email address so that he could maybe let me know what happened with this athlete, and to see if the information I provided was accurate.
​

Powered by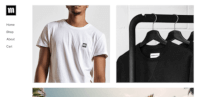 Create your own unique website with customizable templates.