Describe an evaluation opportunity you have had this semester.

H

ow will this event influence your future clinical actions or clinical decision making?


A couple weeks ago, I was able to evaluate a knee injury that had occurred on a football player. The athlete had already been evaluated by the Football Athletic Trainer the day before, and he asked me to evaluate it just so I could get the experience. The athlete was having some pain in the anterior knee, and the knee was a little swollen. I palpated a variety of structures, and it seemed like the athlete didn't have a whole lot of pain, just some pain on the superior and inferior border of the patella. The athletes ROM was lacking in flexion and extension, and MMT was 3/5. After a barrage of special tests, the patellar glide test caused pretty intense pain for the athlete. From this I determined that the athlete had suffered a subluxed patella. I reported my findings to Cole and he said that his evaluation yielded the same diagnosis. He asked about some of the things that had happened during the evaluation like pain locations and ROM results. Turns out that the athletes ROM was slightly less than the day before. This will influence my future clinical actions because of the change from day to day. This instance makes me think that it wouldn't be a bad idea to periodically evaluate the athlete during the rehabilitation process just to make sure that the condition is getting better, and to determine the effectiveness of the rehabilitation program. Overall this experience will make me think about doing multiple evaluations on a single injury to determine severity of the injury as well as effectiveness of rehabilitation.
Powered by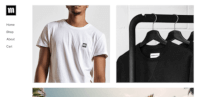 Create your own unique website with customizable templates.