Compare and contrast your clinical placement from last semester to the one you are experiencing now. What do you enjoy about each, what makes each unique? What challenges have you faced at each? How have these experiences affected you?



Last semester I was placed with Bre Davenport, Washington County Schools head athletic trainer. This semester I am placed with Kris Johnston here at Emory and Henry College. Last semester was really fun, being in a different setting rather than being at Emory. I got to see the high school side of things, which included some major differences such as team managers, a much smaller budget, many more athletes for just one athletic trainer, and many more games going on at one time. In the high school most of what we experienced were games for volleyball, football, wrestling or basketball. It was really neat to get to be a part of all the different sport's games, and to see how each differed from the other in terms of injury management and things of that nature. It was also pretty neat to be with someone that was not affiliated with Emory and to see how they do things differently. For example, Bre was in charge of 4 athletic training rooms total, even though they were small. We would be in any of those 4 rooms at any given time, depending on which school we were at and what games we were covering. It was a great experiencing how Bre was able to keep up with this many places and athletes at one time, with only one assistant athletic trainer. With all of the teams having a manager, we never had to fill up coolers or cater to disrespectful players who wouldn't put their water back where they got it. I feel like here that is an issue. For some reason I feel like a lot of the athletes do not respect all of what the athletic training students or the certified athletic trainers do for them. We also got to see a different side of the rehab part of athletic training at the high schools. Often with more serious injuries, the athletes would go to a physical therapy clinic to do their rehab, and Bre would work with the physical therapists to make good decisions regarding practice load and return to play for these athletes. Overall I have enjoyed my experience both off site, and here at Emory. They have both taught me many things about the profession.

​
Powered by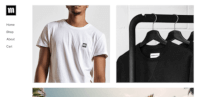 Create your own unique website with customizable templates.