​

Select a specific occurrence where you:


were responsible for making a decision, or

were evaluating an initial injury/condition, or

were performing a specific therapeutic intervention

This weekend at the football game, during my clinical experience, there was an athlete that went down for the other team. From the way he went down, it looked like he really did something bad to his knee. The athlete was tackled low, around the ankles, and he slipped one leg out of the tackle. He planted that leg and tried to push off in order to free the other, but when he pushed off he couldn't free his other leg. It looked like the knee was flexed, and slightly internally rotated, and you could tell as soon as the athlete tried to get away from the tackle, that something happened to his knee, it kind of just moved in a way that it shouldn't have. It looked as though his knee just kind of separated. Dr. Hannula completed the on field evaluation on the athlete after their athletic trainer had requested that he do so. One thing that was amazing to me was that the athlete seemed like he wasn't in any pain. He didn't have any bad facial expressions, and he was calm when he talked. He didn't roll around on the field, and didn't scream or anything. We splinted the athlete with an air cast, and put him on the spine board to be transported to the emergency room.

After everything calmed down, I asked Dr. Hannula what he thought about the injury, and he told me he was pretty sure that the Athlete had dislocated his knee, and that it had self-reduced before we were able to get out there. Dr. Hannula also said that it was kind of hard to test because the athlete was guarding pretty bad, and swelling was already accumulating, but he was pretty sure that there was extensive ligament damage in the knee. Dr. Hannula said that he decided to send him to the emergency room due to the fact that there could be some serious vascular damage, and nervous damage in the knee. He said that the emergency room would have better equipment to do a thorough vascular examination.

Really during this occurrence, and after, I am still wondering how the athlete wasn't in more pain. It seems to me that this injury typically produces a very high amount of pain, and I am just confused as to why the athlete wasn't showing more pain.
Powered by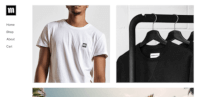 Create your own unique website with customizable templates.