My prompt for this weeks blog is "What is your most challenging class so far this semester? Why do you find it challenging? How are you coping?".

My most challenging class so far is probably Biology. It is so challenging because it goes into so much detail about the different topics that are covered in the course. Take photosynthesis for example, there are all these chemical things happening and I am definitely not very good at chemistry, so instead of actually understanding what is happening in these complex reactions I just have to memorize what is going on.

I am coping with this by studying pretty dang hard. I am using all of the study guides that are given to us extensively. It also helps that I have a friend in that class that I can study with. That is probably the biggest help because if I can't understand something maybe he will. It has helped tremendously for our recent test.

This week I received 3 attempts and wrote up 3 more. I also received signatures for 3 masteries.

Powered by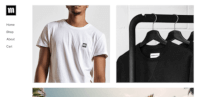 Create your own unique website with customizable templates.