​This week during my clinical experience, I was able to work with a few of the baseball players on either their rehab, or preventative conditioning. There is one person that stands out to me that I have been working with lately. The athelte has been doing great with his rehab since his ACL surgery and has finally gotten back all of his extension and much of his leg strength. This week Kris kind of put me in charge of the athletes rehab for a couple days because we were scheduled at the same time. I decided that the athlete needed to continue to strengthen his quads as well as his hamstrings and glutes, as well as work on some balance exercises and maybe mix up some of the monotony of his rehab. The athlete's physician also cleared him to start doing some running work so he was pretty happy about that, which is completely out of character for him! Thursdays rehab looked a little bit like this.

Jog 10 min. treadmill
Wall sit with ball squeeze 5x1 min, 30 second break
Leg extension machine 3x10
Hamstring curl machine 3x8
Leg press 3x8
Squat free throws (will explain later) 2x15
Balance pad ball toss (with baseball) 5x1 min.
Hamstring PNF stretching

With the leg extensions we went up in weight each set as tolerated. The athtlete finished at 120 lbs. and said he was finally feeling like he had most of his quad strength back. Leg curls were the same; we finished at 120 on the machine. For the squat free throws, I made him do 5 deep squats every time he missed a free throw, which he missed quite a few, He ended up doing 60 squats there. The athlete did well with the Balance pad tosses so we will have to progress that some more here this week. I enjoy doing this athlete's rehab with him because I feel like I know him very well and I know how to push him to just the right point. Towards the end of the athlete's rehab he sometimes gets to where he is trying to find ways to cheat reps, or he gets tired and doesn't do them to his full ability. I feel like adding the free throws and baseball toss at the end of his rehab gave him something to push toward and look forward to at the end of his rehab. Overall, doing this and knowing how to change someone's rehab to help them push themselves harder will help me and my athletes in the future because it may cut down on recovery time.

I completed 12 attempts this week in my clinical packet.

Powered by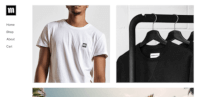 Create your own unique website with customizable templates.