Blog prompt for this week: Think back to your sophomore year...what advice have you shared with current sophomores based on your experiences?

Why did you feel it was important to share that advice? How was your start of the program influenced by an upperclass student?

With the current sophomores the majority of the advice I have given them is pertaining to them succeeding on their practicals. All of them are just like I was, they want to memorize how to take a practical instead of doing a complete evaluation of an injury. For the most part what I have been telling them is basically learn to do a good evaluation of a specific joint, and do that on their practical.

I felt that this was important because they were all stressing out about a practical for the foot and ankle. I remember feeling that way when I was in their place and it is a terrible feeling. I really just wanted them not to stress out over a practical.

For the most part I didn't really know all of the upperclassmen until the end of my first semester because I applied to the program late and had to play catch up. But they more or less did the same as I did for the few sophomores that needed some help. I think the biggest thing about the upperclassmen for me was that they could always find a way to make me laugh. That always made my day just a little better.

​I received 8 attempts this week and 3 masteries.
Powered by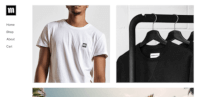 Create your own unique website with customizable templates.