​What is your most challenging class so far this semester? Why do you find it challenging? How are you coping?

So far my most challenging class this semester is definitely physiology. The reason that it is so challenging is because of the depth that the class goes into, as well as the service learning project hours that are required outside of the class. I think that the depth is so difficult for me because I really haven't had a class that goes this deep into the biological and chemical processes that the body goes through constantly. Some of the hardest things to remember are the things that are involved at the cellular level such as cellular respiration, integration at nerve synapses, and the neurotransmitters that are involved in this process, as well as the endocrine system. The endocrine system is VERY complex, and anything that happens in terms of release of a hormone, has an effect elsewhere in the body, and also has an effect with another endocrine organ and what hormones they release or stop releasing. With neurotransmitters, it is just hard to remember everything they do within the body and within the brain. My grade in this class at that time isn't really where I want it to be; despite the amount of time I spend studying every week. I think that this is just because of the difficulty of the content and materials learned in this class, and applying them on the tests we are given. So far I am coping but not very well. I find myself stressed about this class very often, and the only way I can really cope with it is to do things that get my mind off of the class. The bad thing about this coping method is that I really don't have time to do all those things between classes, clinical hours, baseball, and multiple other things going on at school. I am hoping that after all grades are added in and the final is completed, I can achieve a B in the class. As of right now, things are just going rough with all of the things I have going on, I just try to not think about the difficulty of my schedule. I have been just putting my head down and doing the best I can.

Powered by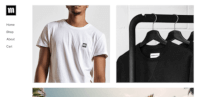 Create your own unique website with customizable templates.