​As a senior ATS, how do you model professionalism as a student and mentor younger ATSs? Do you feel you are a mentor/ role model/ resource for other students?

I model professionalism to the younger Athletic Training Students in a few ways. The first way I do this is by treating my athletes in a professional way. I believe that everybody has seen, at some point during their clinical experiences, athletes being treated differently based on how their athletic trainer or their athletic training student likes them. I try to treat all of my athletes the same, because I believe that one person should not receive better care just due to how much they are liked by the athletic training staff. I also model professionalism by always being on time. I believe that in my "career" in the athletic training program, I have only been late one time. I think that being on time is one of the most professional things that someone can be in control of. It is also one of my pet peeves. I hate not being on time. Most of the time I show up to events or anything like that at least 15 minutes early just to make sure I am on time, and to account for any delays. Another way I show professionalism is by always following the dress code. Even though I wear a hat almost everywhere, I never wear it in the clinic. I always wear clean clothes that follow the dress code to practices and games. There are certain instances where I have seen a couple of the girls in the program wear clothes that are provocative, mostly wearing shorts that are too short. I really don't have any control over that, but I feel that the older girls do a good job of wearing clothes that are not provocative. I feel that in the dress aspect of being professional, all of us seniors set good examples of professionalism. I am always respectful to my preceptors, and I always talk to them when I have problems or questions with anything. Overall, I feel that this shows more professionalism than anything. Openly communicating with preceptors and professors helps build professionalism in the long run by showing how to approach and speak with them.

Powered by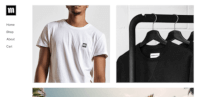 Create your own unique website with customizable templates.