What are your goals for this semester? Why did you select those areas to focus on? What do you hope to achieve from those goals? My goals for the semester are as follows:

1.

Become more proficient at upper extremity evaluations by completing at least one upper extremely evaluation each week, and asking for helpful feedback.

2.

Become more knowledgeable about baseball arm care by researching and helping Kris come up with a daily arm care protocol for the pitchers on the Baseball and Softball teams.

3.

Become familiar with different taping methods, as well as being proficient when having to modify a tape job by completing at least 2-3 each week.

4.

Complete at least 6 masteries each week in order to complete my clinical packet. I chose the first goal because sometimes I feel a little shaky when looking at various upper extremity injuries. For example I feel as if it is tough to evaluate the shoulder because there is so much going on up there, and I believe the elbow is just as tough because there are only a few special tests that I have learned, and many of those special tests will cause a false positive. This has been my experience, with the baseball players I have worked with that have shoulder and elbow problems. From this goal I hope to achieve confidence, as well as more knowledge of upper extremity injuries and the anatomy of these injuries. I would also like to be more efficient when evaluating upper extremity injuries, and I believe this goal will put me on track to do all of these things. The second goal is just a project that Kris and I have sort of dove into, due to the amount of arm problems on the baseball team that I believe could be solved with the proper arm care. We have sort of been looking at various arm care programs out there and trying to put together something that will be best suited for our athletes. This will also help me in the future when working with baseball players. My third goal is simply so that I will be able to complete a tape job for any injury or prevention of an injury that will require one. I also enjoy altering taping methods to suit athletes and the specific problems they are having. The fourth goal is just a way for me to complete my clinical packet on time and will keep me on track pertaining to studying for the exit interview.

This past week I have not completed any masteries toward my clinical packet.
Powered by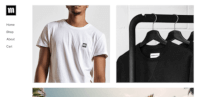 Create your own unique website with customizable templates.