​So far I have been doing a couple of things to prepare for my BOC exam. First, the practice BOC exams that have been scheduled, and the one that I have already taken have helped me learn the areas that I am pretty strong in, as well as the domains that I need to improve. I feel that I did fairly well on the first practice exam that I took. Even though the results were pretty good, I would like to be a few points higher in each section just to feel more confident about the exam. I think that writing down the problems that I had trouble with on the practice exam have also helped me study. It is nice that we can take out those notes that we wrote down and discuss them in class with our professor, as well as take them to our clinical sites and discuss them with our preceptors, just to get a couple different points of reference about how to answer those types of questions in the future. Another way I have been studying is by doing about 10 of the practice problems out of my BOC prep study book every day, and comparing my answers to the correct answers for those questions. Overall I feel that these two study methods are great because I have some instant feedback with both, and I am able to make corrections as well as learn how to answer the types of questions that I missed in the future. I feel that I am almost ready to sit for the BOC exam, and have great results after taking it. I believe that the Emory & Henry Athletic Training Program has prepared me very well to become a certified Athletic Trainer.


a) Look back and reflect on your years in the Athletic Training Program...what are you taking forward to your final semester?

How will this change your approach to your clinical and classroom experiences? What goals are you setting for yourself?

Over the years in the Athletic Training program, many things have happened that have been tough, but yet they have also been educational and helpful. I can remember the multiple evaluations that I have completed, where I felt like I had no clue what to do next, or like the condition just completely stumped me. I remember being the young class in the AT program, looking to try and learn many things from the older students, trying to figure out how to do evaluations and just try to learn the swing of things. Now most all of this has past. Now the freshmen are looking up to me, some of my preceptors ask me to check and make sure the freshmen are doing their evaluations right, and they ask me to help some of the younger kids with their evaluations. I am really looking forward for starting to apply for future jobs. Hopefully I will be able to get some type of entry medical sales position, and in the next 3 years, be able to secure a job as an Orthopedic Sales Representative.

Overall all of this put together will change the way I approach this semester. I feel that when looking at actual difficulty of the classes I am taking, I have a relatively easy semester. I am only taking 12.5 hours since this is all that I need to graduate. I feel as if I will be able to spend more time on each individual class this semester instead of having to allocate more or less time to specific classes based on how important I believe they are. Overall I should make better grades in general this semester. I also believe that since this is my last semester, I will know more than ever, and I will be the most confidant I have ever been in the AT clinic. Overall, I feel that this semester will be the best that I have had so far. My goals for this semester are really just to do well in all of my classes, and begin applying for jobs, and hopefully getting an interview scheduled for shortly after I leave here for the summer.

​
Powered by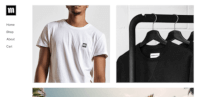 Create your own unique website with customizable templates.