a)

Reflect on how far you've come since entering college. Do you feel you are the same person you were when you started? What's the next step for you?

​I have definitely come a long way since entering college. I was born and raised in a small town outside of Hickory, North Carolina. I went to high school at a medium sized high school, way back in the country. Almost everyone I graduated with were white and middle class. Since coming to college I have learned to open my mind to different types of people. I have multiple friends from multiple different races and backgrounds. I feel like Emory & Henry College has a way of uniting people that are different. I really couldn't explain to anybody how this happens, but I see myself being friends and relating to different types of people every day. I am definitely not the same person that I was when I started. I have went through many difficult times and circumstances since being here at Emory. When I first came here, I was very close to leaving due to severe homesickness. When I wasn't around friends for the first year or so, I really didn't have any drive to do anything. I wanted to be at home, with my family, and sometimes I felt like an outsider here. I do not know exactly what happened but overtime the homesickness began to gradually get better. I am very glad now that I chose to stay and stick it out because I have met some friends that I believe I will have for the rest of my life. The next step for me is to graduate, take my BOC, and begin applying for jobs in medical sales in hopes of gaining enough experience to be offered a job in orthopedic sales. It has been a long road trying to decide what I wanted to do for a career. I have went through many options, and weighed pros and cons of each. Overall what led me to want to be an orthopedic salesman are some of the values that have strengthened through my time at Emory. I have realized that the most important things to me are family, friends, and the outdoors. This career will allow me to be able to work a normal schedule, to be able to stay around Hickory, and keep me in the medical field.
Powered by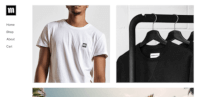 Create your own unique website with customizable templates.