​What has been your favorite part of your clinical experience so far? Why? What makes that special for you? Is it helping you reach a semester clinical or personal goal?

So far my favorite part of my current clinical experience is definitely the bonds I have made with some of the athletes that are on the football team. Although there are quite a few athletes on the football team that are disrespectful and ungrateful, there are a few that really appreciate all that we athletic training students do during our clinical rotations. I think that the athletes that actually do try to make bonds with us are very conscious and understanding of how much we do for them. For example, one of the players always talks to me when he sees me, and he always says thank you for anything that I do for him. On his senior day, he said and I quote "thank you for all that you do man, I know there are some of us that don't respect you guys, but just know that I appreciate everything you do. Don't let anyone stop you from being you." This really meant a lot to me coming from an athlete that I would consider being my friend. I realize that the athlete that stated this will probably never see this blog post, but I want to make it known that I really appreciate them saying that to me. It has helped me cope with football, and has helped me to try to see the good in the whole football situation. Overall football has kind of been a nightmare for me. I have seen a lot of disrespect from the coaching staff and many of the players, and even disrespect from preceptor to student, and from student to preceptor. Personally I try my best to be as respectful as possible while stating my concerns. I believe one of my clinical goals last year was to begin to be more comfortable around my athletes. This semester that has been one of the best things I have gotten out of this clinical rotation. I believe that even though this hasn't been the greatest clinical rotation I have had, I am still learning things and getting to be more comfortable around the athletes.

Powered by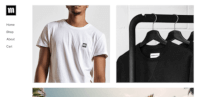 Create your own unique website with customizable templates.