What has been your favorite part of your clinical experience so far? Why?

What makes that special for you?

My favorite part of my clinical experience has definitely been covering Friday night football games. I like being at these games because I have seen a plethora of different injuries. Of course this is probably because this semester is the first time I have been on a football rotation but either way it is nice to get all this experience with a lot of different injuries. I also like that I am getting to do more on field evaluations.

All of this is special to me because I am learning more and more about how to cover football events and about the various contact injuries that I may not experience in baseball for example. All of this experience I am getting will help me when I get out into the workforce and begin to cover events myself.

I got 11 attempts this week, no masteries.
Powered by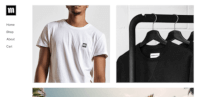 Create your own unique website with customizable templates.