​Describe your clinical question and what lead you to chose to research that topic. Include the selection of your group, committee members and what have you learned about your topic so far.

For my clinical question, I am teaming up with Brittany Litchford to find some information and research on the following question; Does the implementation of blood flow restriction training improve rehabilitation outcomes in athletes with acute soft tissue injuries?
The reason we chose this question goes back to a couple of years ago. Coach Chip Schaffner, the assistant baseball coach here at Emory & Henry College, brought this topic to my attention about two years ago through a body building article that was found on a well known bodybuilding website (that just happens to be a pretty unreliable source). The article explained how body builders were using blood flow restriction techniques in order to rapidly increase hypertrophy while completing their training session for the day. Since then there has been some research on this topic pertaining to rehabilitation of soft tissue injuries, and I thought that if there is some credibility to this rehab technique, this could have many implications during rehabilitation sessions with patients. For my committee members I chose Assistant AT Cole Ross, Clinical Coordinator and Professor Beth Funkhouser, and Coach Schaffner. I chose Cole Ross because of his extensive knowledge on eccentric exercises during rehabilitation. He completed his masters Thesis on eccentric overload training. I chose Beth Funkhouser for my faculty advisor because she seems to be the only person that I am in contact with that knows any information pertaining to this topic from a rehabilitation perspective. I chose Coach Schaffner as my content expert because he has done some research on how it effects body builders, so he could possibly relay some information and techniques to me and Brittany as we research this question. So far I have seen that body builders are trying to complete this technique for hypertrophy, and they are doing it in completely the wrong way. Some of the information I have seen and videos show that they are completely cutting off blood supply during an exercise through the use of a belt or a tourniquet, instead of restricting blood flow properly, with the use of the correct equipment, and without completely cutting off blood supply. Overall I want to see if blood flow restriction training should be much involved in various soft tissue rehab programs, and to see if the outcomes are better than just conventional rehabilitation programs alone.

Powered by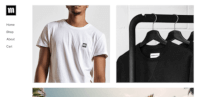 Create your own unique website with customizable templates.