​Reflect on your progress on one of your clinical goals.

One of my clinical goals are to "learn more about blood restriction training and rehab by studying this topic, and completing my little clinical question. So far I haven't done a whole lot with this goal other than begin to look at some things related to it. So I have been looking at some videos and online forums that discuss this topic, mostly in the bodybuilding world. I have talked with coach Wyatt Briggs, our new strength coach, about some of the things he has heard about this topic. He showed me a website that has the proper equipment and teaches how to use blood restriction training properly. The site is Kabuki strength. They sell the cuffs that are used to restrict blood flow as well as books that talk about how to use this training method properly to achieve maximum size and strength gains. Still, most of the information I have found has not been related to rehabilitation, just to hypertrophy and strength gains. It is kind of funny to see all of the videos of people doing it online and doing it improperly. Many people will use some type of large rubber tubing or band to restrict the blood flow, and even completely stop the flow of blood, which is completely wrong. They are literally setting themselves up for massive injury and even blood clots. There are even people that are shown using modified belts, and they will tighten them as tight as they can get. Even with all these improper techniques, I still haven't found any massive or extensive injuries that have occurred due to people doing the wrong things while utilizing this type of training. Often people will completely cut off blood, or make a tourniquet like restriction for 5 minutes or more at one time. My big question is how do these people think that this is helping them, and how do they not see the potential for injury in this situation? I am sure before long since this technique is slowly gaining popularity, someone will have a massive injury that can be attributed to doing this improperly.

Powered by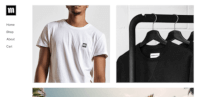 Create your own unique website with customizable templates.