​

Having taken your 2nd BOC Practice Exam, How do you feel about your practice test and progress?

After taking my second BOC practice exam, I feel that I am making good progress. According to our clinical coordinator, Beth Funkhouser, everyone in the junior class is doing well for this point in the athletic training program. My scores in every category went up, and I actually did very well in three of the categories. There is one category that is giving everyone trouble right now, and that is rehabilitation. I think the reason rehab is so tough on everyone is the fact that all the questions that deal with rehab are very nit-picky. They are also the weird questions that have you match up certain exercises with certain stages of rehab, and these could be interpreted differently depending on who is taking the test. For example, one person might like to do one exercise with very little resistance early in a rehab, and another person might like to do the same exercise with more resistance later in the rehab. Technically both aren't right, but according to this practice BOC, one of them is right and one is wrong. These types of questions are very hard for me, because somehow I tend to be the person that picks the wrong way to interpret questions like this (funny, but not funny). Overall I do like taking these practice tests, especially since we students do not have to pay for them. These practice tests are great in helping me and my professors determine where I am at in comparison with my classmates, and it will help my professors know what to focus on in class as we get closer to the day that I take the real BOC.
Powered by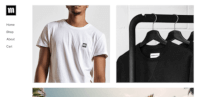 Create your own unique website with customizable templates.