​Describe a treatment you performed/designed. Why did you select that? What was your intended outcome? How did you assess its effectiveness? How will that experience influence your future clinical decision making?

I performed an ultrasound on a football player about 2 weeks ago that had been having some distal hamstring pain and tightness. Every day we had been stretching the athlete before practice and according to the athlete it didn't really help him that much during practice. The problem was that the athlete never came in during rehab and treatment hours according to Cole. I was sitting there wondering how the athlete ever expected to get any better without ever showing up to treatment in order to address the issue. I decided to try continuous ultrasound in order to try and loosen and heat the tissue that had been giving the athlete trouble during practice just to see if we could do something different that had better outcomes. Immediately after finishing the treatment the athlete said that it felt better than when I began the treatment. The athlete went out to practice and said that he had very little trouble out of the hamstring that day, just a little bit of tightness. So overall I would say this is the way I assessed the outcome. The athlete preferred the ultrasound over the stretching before practice to relieve pain. Now it would be great if the athlete would actually come in during rehab and treatment hours in order to do some flexibility training and to really get the hamstring to 100%, but of course, that doesn't happen all the time. Overall I think that I will begin to think about ultrasound and stretching for athletes that have hamstring issues, before games or practices, along with flexibility training every day during treatment hours.

Powered by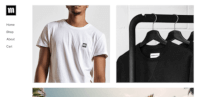 Create your own unique website with customizable templates.