​

How have you progressed at your clinical site so far this semester? What has changed? What do you enjoy? What do you not enjoy? How has the experience compared to what you imagined it would be like in January?

I feel that this semester I have progressed tremendously in a few areas at my clinical site. I have been with Kris, mainly working with baseball players this semester. I have learned so much about general athlete maintenance. For example, there are a couple of baseball players who frequently use the athletic training clinic in order to feel at their best for the season. Some of the general things they do include flexibility work, trying to relieve muscle soreness, dealing with nagging muscle tightness unilaterally due to the nature of baseball, as well as other small things. A good way to work with athletes on maintaining flexibility is PNF stretching. I have been able to experiment with PNF stretches for multiple areas of the body with many baseball players this year. A great way to relieve muscle soreness is a cold whirlpool. There are a few of the guys on the baseball team who love a cold whirlpool after double headers. They claim that it really helps to decrease soreness in the days after a couple games. A great way to deal with muscle tightness is using the dolphin to do instrument assisted myofascial release. There are many athletes who love scraping because it helps them loosen up and increases blood flow to the area. I do enjoy working with the guys on my team. Working with these guys that I know well has really helped me with my confidence in the clinic. They are always joking around with me while I am completing any kind of treatment with them and this has helped me tremendously to be confident when I am trying new things. But that is also a double-edged sword. Since I am always with the baseball team I don't get the chance very often to work with athletes in other sports. I think the worst thing about working baseball is how difficult it is to get my clinical hours while being with my team for the semester. I also do not get to clinically experience the games like the other students are able to, since I am playing at that time. This experience has been pretty similar to what I imagined it would be in January.
Powered by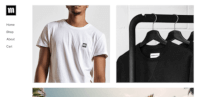 Create your own unique website with customizable templates.