​Who is your primary preceptor this semester? How do you feel about your placement? What are you excited about, nervous for, etc? What do you hope you will gain from this experience?

My primary preceptor this semester is Kris Johnston. I really like my placement, especially since I get to experience with basketball, and I will even get to have some experience with baseball when we have split practices. I really like being with Kris. He is very good with various manual therapy techniques and different taping methods, which was part of my goals for this semester anyway. I also like Kris being my primary preceptor because he is easy to work with. If something comes up he always understands and doesn't fly off the wall about small things. Kris is also always willing to take the time to teach me and other students about various new things that we may have not learned yet in class. Kris also always provides good feedback while I am doing an evaluation or when I am doing some type of therapy with someone, which is helpful for learning the proper way to do things. Kris also lets me do many things on my own in the clinic, while watching from a distance, and gives me feedback. This helps me make my own decisions in the clinic. He is also very good about letting me get more hours when I need them. For example, on Saturday's basketball game, he let me come in for an extra hour to help out with baseball treatments. It doesn't sound like much but everything helps during baseball season when sometimes he can't schedule me in the afternoons due to baseball. I am very excited to work with Kris because it seems like I learn something almost every time I get to experience with him. He is always giving me feedback when I am in the clinic and it really helps me build my skillset. The only thing I am nervous about is not getting enough hours during the semester due to Kris being my preceptor, and him covering baseball. I am sure it will all work out though. I hope that during this semester I will be able to learn a few things. The first being more things about taping and tape modification in specific circumstances. Another thing I hope to learn more about is various manual therapy techniques. The last thing I really want to get out of this semesters clinical experience is to learn more about upper extremity injuries, as well as methods to prevent them.
Powered by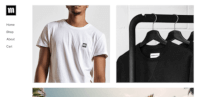 Create your own unique website with customizable templates.