​

Reflect on the progress of one of your personal clinical goals.

One of my clinical goals this semester is to learn more about blood restriction training, and learn the implications in the rehab setting for this type of training. In the past, about three years ago, I had read an article that wasn't really from a relatively non-credible source about this type of training. I thought the article was pretty interesting at the time so I attempted to research some things about this type of training. During my research I found that there wasn't much information about blood restrictive training when talking about using it in the rehabilitation setting, only using it in the bodybuilding setting. According to a group of bodybuilders, blood restriction training allowed them to see huge gains in strength and muscle size, in much less time training. So instead of spending literally half the day training, they were able to reduce their training to 3-4 hours per day. There was no explanation of the science behind this type of training really, just an explanation that pretty much said that it worked. Now I'm not sure how much of this was placebo effect, or if there is any credibility to their statements, but it did peak my interest. From this, I have decided to do my clinical question research on this topic, and possibly pursue this topic for my senior research project. I have talked to some people in the strength training realm about this and it seems as if they are not really sure how this works either, so I feel that research on this type of training could be beneficial in terms of rehabilitation and strength training. Through my clinical question I would like to find out if there is any credibility to this training, and figure out if there is a way to implicate this into rehabilitation programs and possibly get athletes back on the field sooner, with better rehabilitation results.
Powered by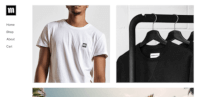 Create your own unique website with customizable templates.