​Athletic Training is more than just filling up water bottles and checking to see if the "star athlete is o.k." This week's journal prompt discusses the NATA slogan. "Your Protection is Our Priority" How does this promote AT? This slogan promotes athletic training an a couple ways.
First, the slogan includes the word protection. The main job of an athletic trainer is to prevent and protect from injury. Whether this involves prescribing someone an ankle brace or doing preventative exercises for back pain this is still the main focus of athletic trainers. Without injury prevention, there would be more athletes hurt, more athletic programs suffering, and multiple unhappy coaches. In my opinion, most coaches and athletic programs have no idea how much athletic trainers do to hold together every team and every athletic program. In my opinion, the majority athletic trainers are not recognized enough for what they do. Overall, protection and prevention are our main focus.
The next part of the slogan "our priority" is pretty self-explanatory. Our job as athletic trainers is injury prevention, injury management, and rehabilitation for the most part. Many programs, athletes, and coaches do not realize that this really is the main priority to athletic trainers. Athletic trainers do help all kinds of athletes in various ways. From what I have seen so far in my clinical experience, the priority of an athletic trainer or student is to protect people.
I believe that this slogan promotes athletic training very well. It gives the community around us an idea of what our goal is. It gives athletes a feeling of peace that we are there for them, and to make sure that they are physically at their best for every contest. It gives coaches the confidence that if anything does happen during a game or match that we will be there to assist the best that we can, and hopefully resolve or diagnose anything that could happen at a game. It gives an athletic department faith in their athletic training staff.
This is a great slogan for the NATA. I feel that athletic trainers and athletic training students can apply this slogan to their clinical practice and hopefully use its meaning to become better clinicians.

Powered by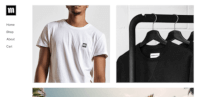 Create your own unique website with customizable templates.